Music subreddits and their choice of words
Music can be more than just the interaction of vocals and instruments. It can become kind of a lifestyle. Let's examline if the different styles also can be seen in the words different music communities choose to communicate.
About 400k randomly chosen comments to about 30k submissions from 2013-08 to 2014-07 on /r/classicalmusic /r/dnb, /r/electronicmusic, /r/hiphopheads, /r/indie_rock, /r/jazz, /r/metal, /r/punk, /r/reggae and /r/trance were collected and analysed for frequency of specific words and phrases.
Dance
Dacing is most talked about by fans of regae and electronic music. It seems to be less important in hiphop and metal.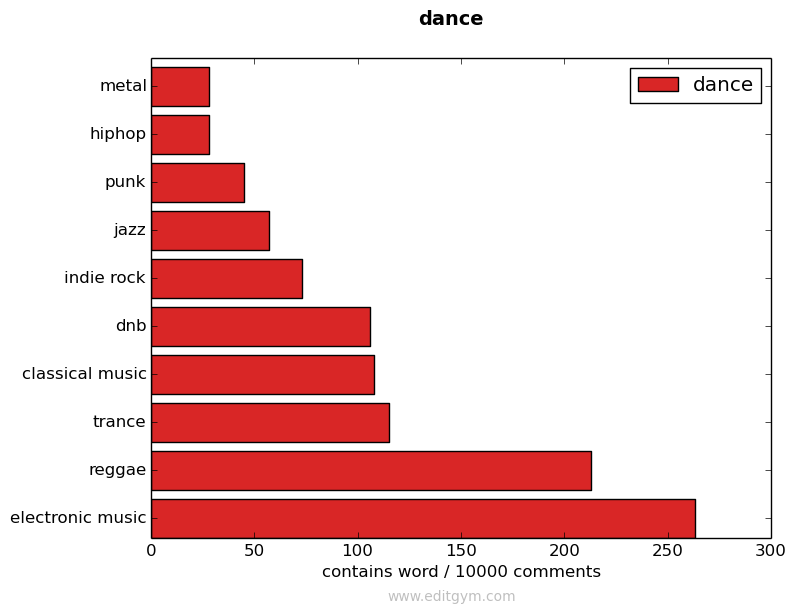 Cursing
Instead they use much more swear words. There seems to be perhaps some kind of inverse correlation going on here, since reggae people curse much less.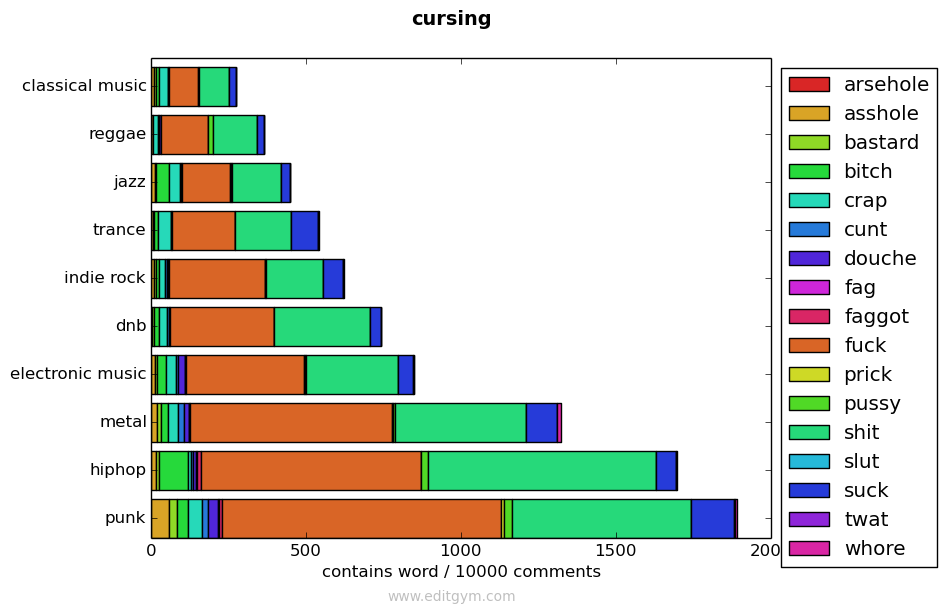 Happiness
In general it looks like the friends of calm music express their happiness more directly than their more agressive counterparts.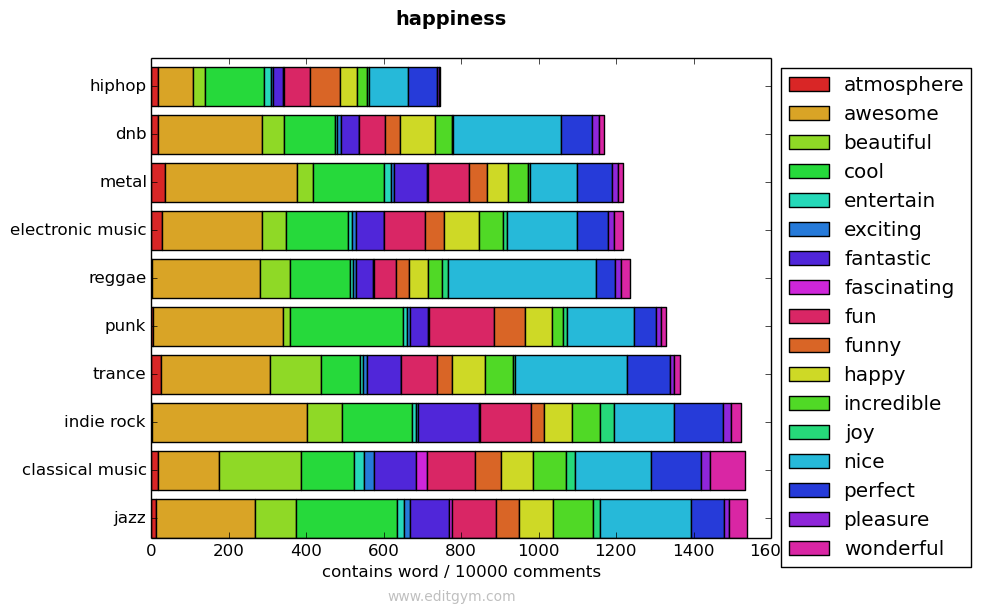 Drugs
As one could expect, weed is mainly discussed in the hiphop community and above all in the reggae subreddit, while beer is not so popular here. It is more favored by the metal community but especially by punk lovers.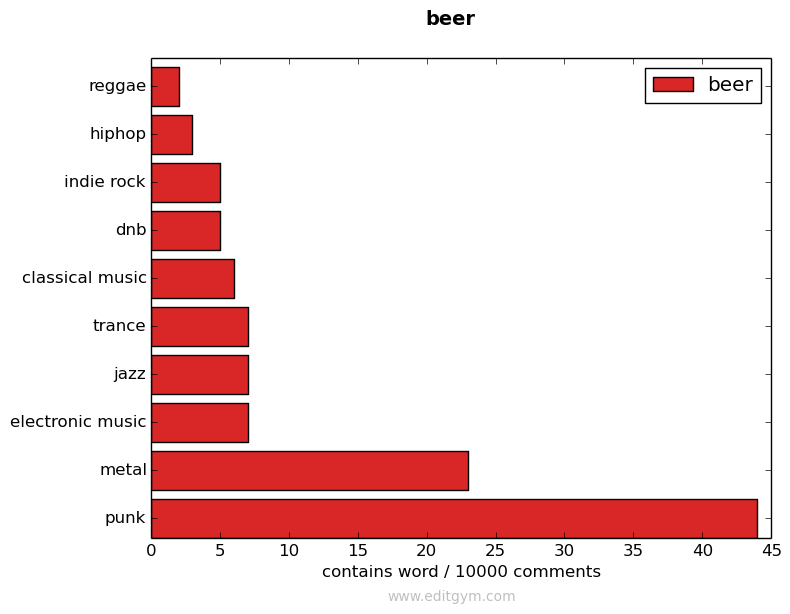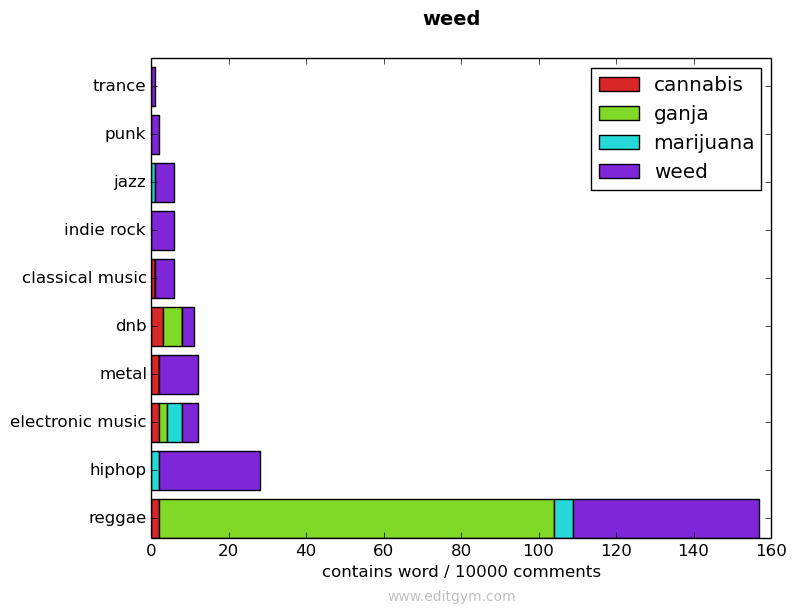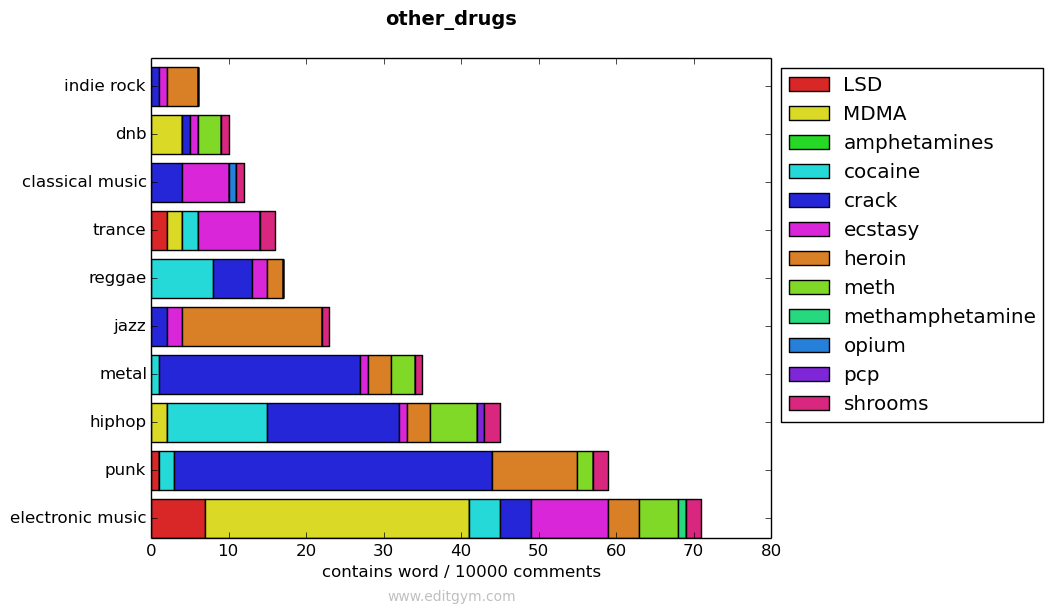 Theory
Theoretical aspects of music like chords and harmonies are debate mainly in jazz and the classical music circles.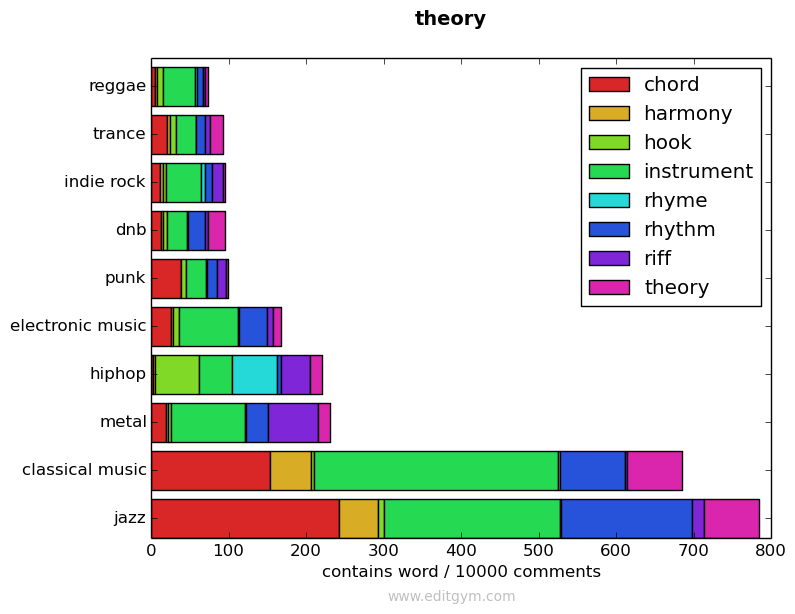 Mutual mentions
Finally we look at how often the communities mention each others music.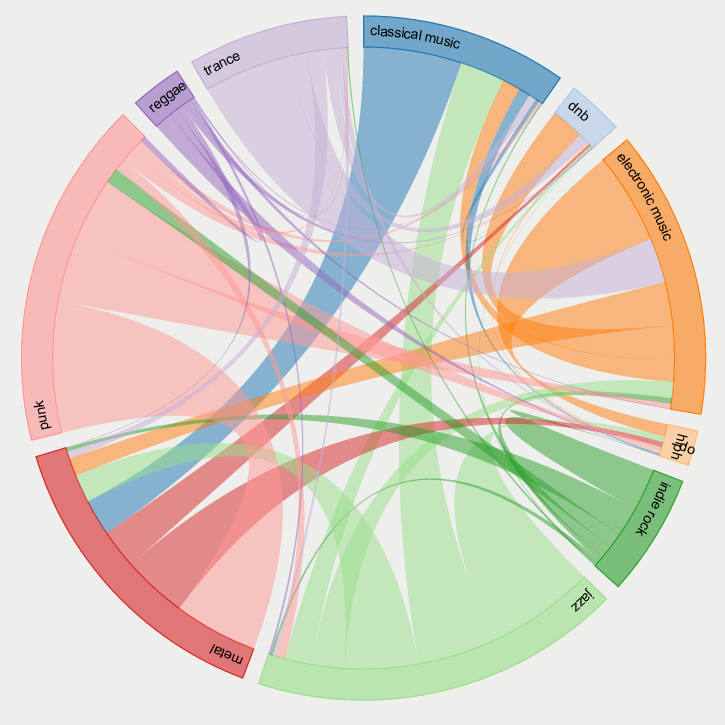 (Click here for the interactive version and an explanation for this diagram type.)
In general it seems like the more related genres mention each others more often. E.g. metal <-> punk and trance <-> electronic music. But classical music is also mentioned often by the metal community. Hip hop is nearly not mentioned at all by the others.
That's it. If you want to you can download the raw data all these diagrams are based on.