Operating systems subreddits and their choice of words
Operating systems are at the base of every computing experience, and sometimes one can get angry if they make problems. Let's see if this dependence is visible in the words users from different OS communities choose to express their thoughts.
About 271k randomly chosen comments to about 12k submissions from 2013-08 to 2014-07 on /r/linux, /r/osx and /r/windows were collected and analysed for frequency of specific words and phrases.
Hardware and Errors
Linux users talk most about hardware and osx users most about error related topics.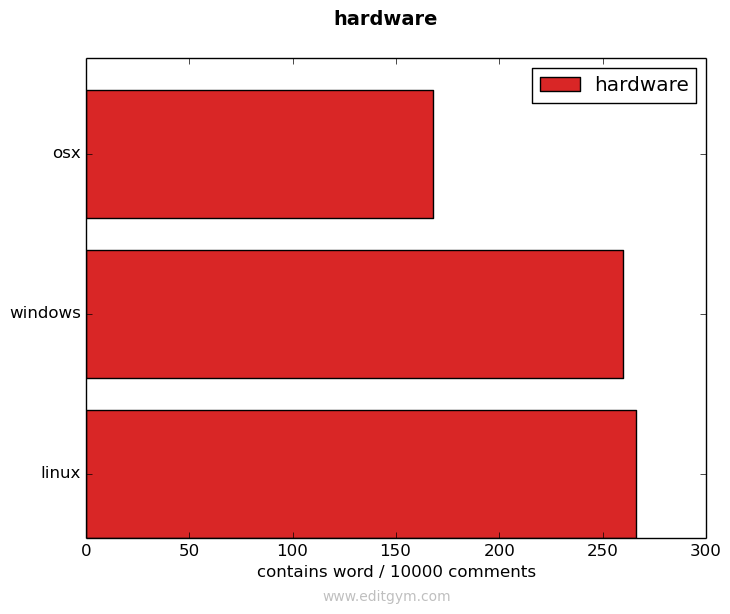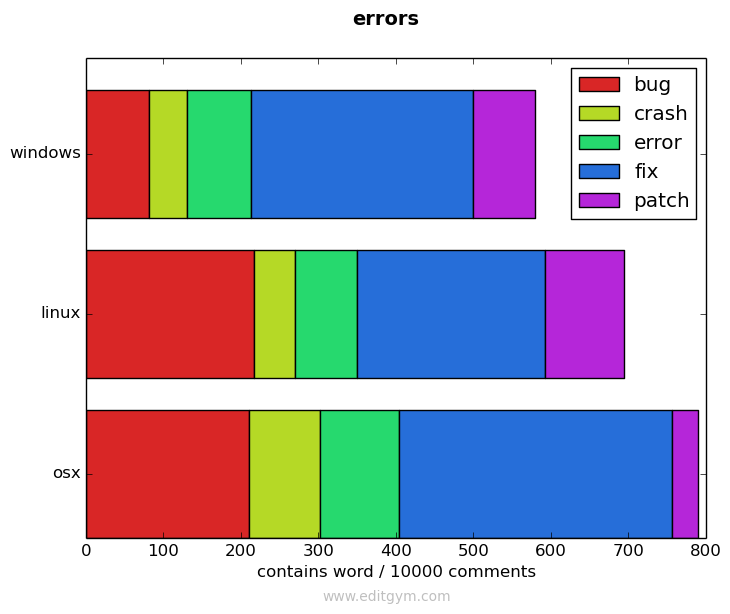 Cursing
/r/Windows however is the one using the most swear words.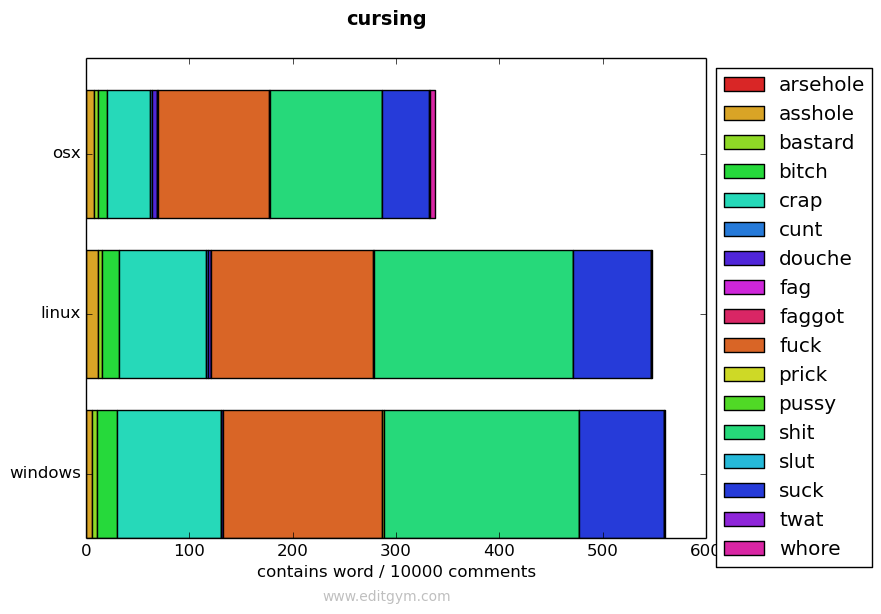 Happiness
Linux users are the ones expressing their happiness the most, while windows users seem to not be so happy.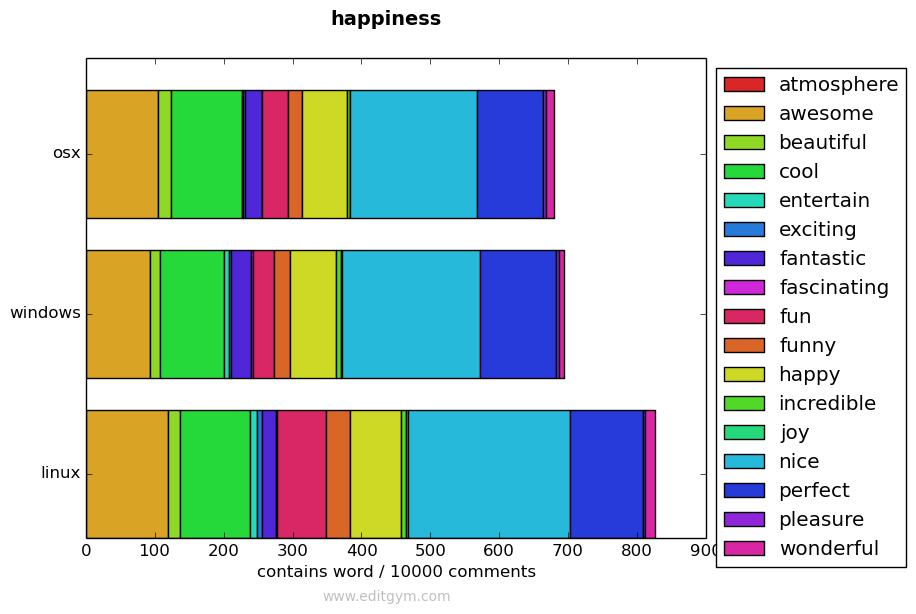 Money
Windows users talk most about money.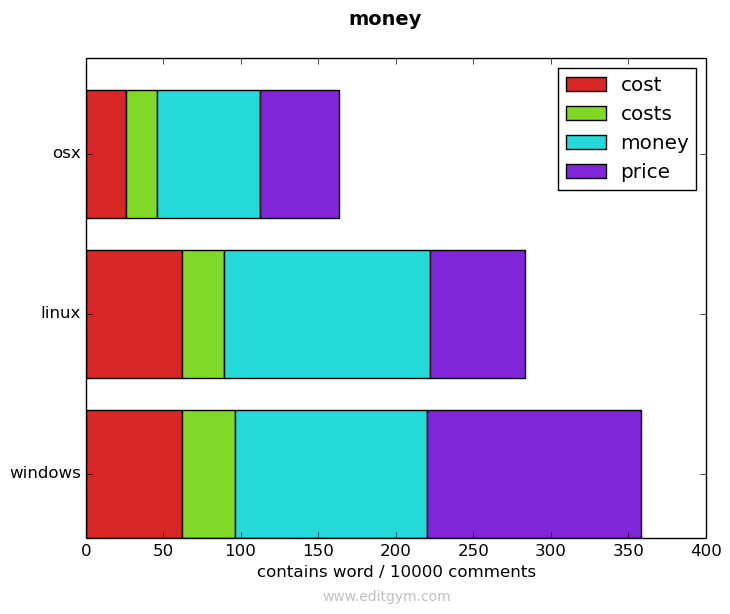 Usage (Server/Gaming)
Also fitting into the stereotypes are the frequencies of the words 'server' and 'game'. Linux dominates the server category, while /r/windows (but not that distinct) talks most about games.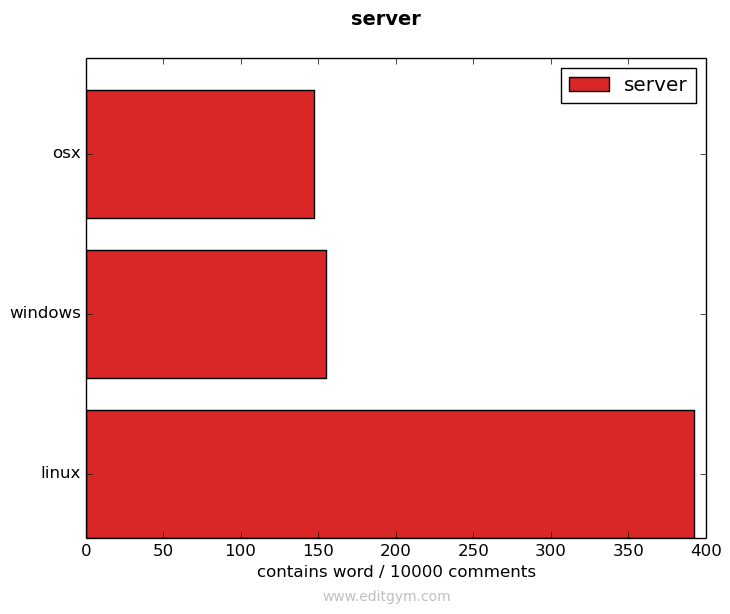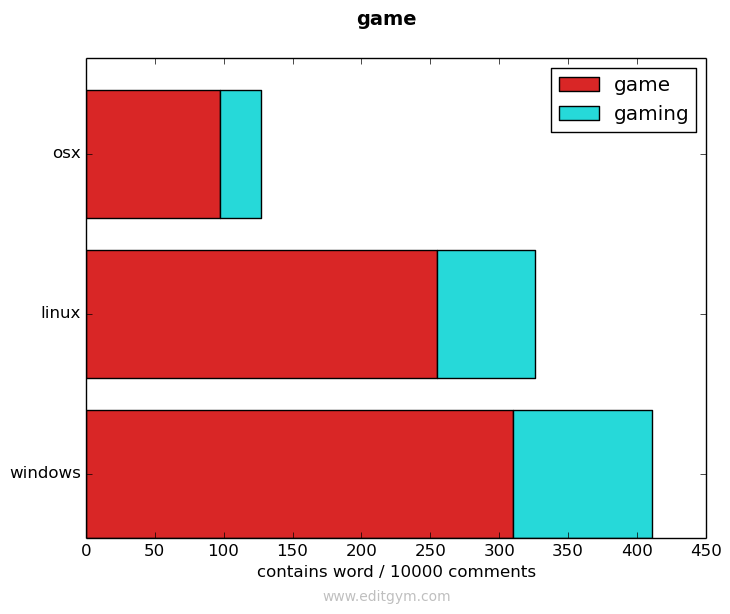 Mutual mentions
Finally we look at how often the communities mention each others systems.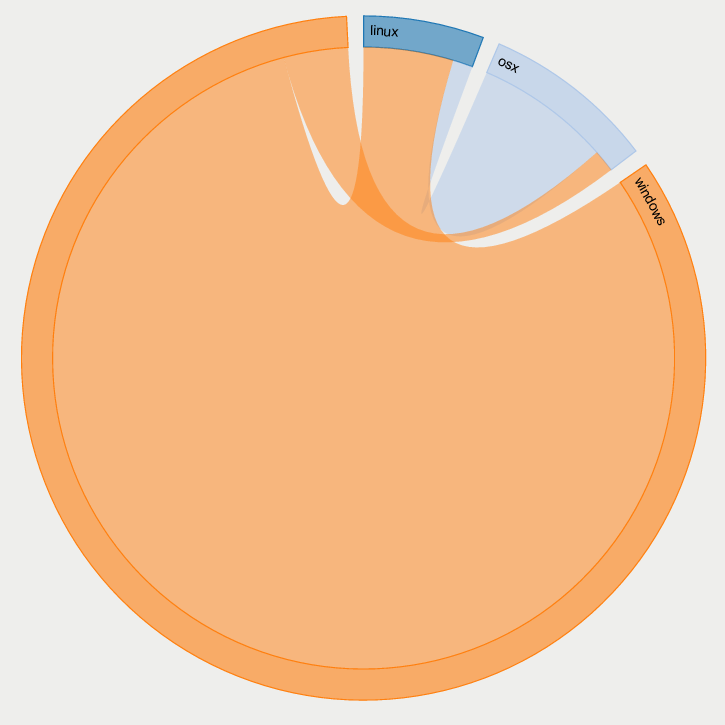 (Click here for the interactive version and an explanation for this diagram type.)
/r/Linux talks very much about windows. Whereas the other way around occurs not so often.
That's it. If you want to you can download the raw data all these diagrams are based on.