Pets subreddits and their choice of words
Sometimes people refer to someone being a "cat person" or a "dog person". Let's see if this perceived difference can be discovered in the words the two communities use.
About 296k randomly chosen comments to about 31k submissions from 2013-08 to 2014-07 on /r/cats and /r/dogs were collected and analysed for frequency of specific words and phrases.
Friendship
Phrases referring to friendship are used nearly twice as much in /r/dogs as in /r/cats.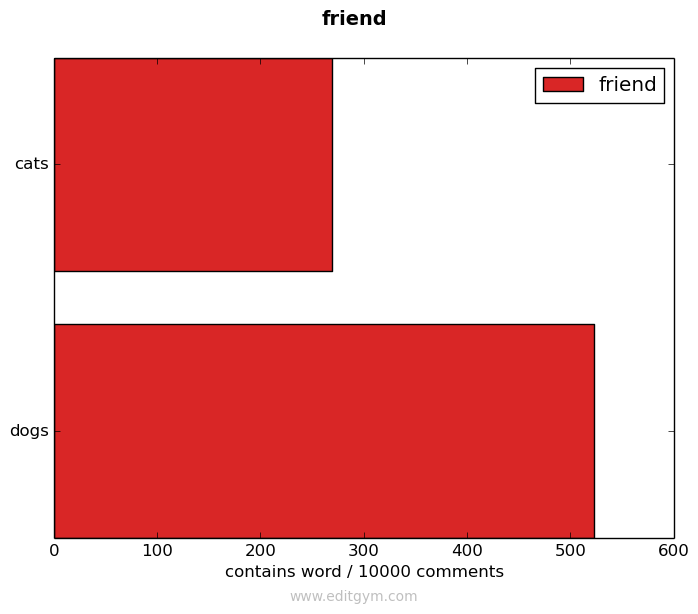 Cuteness
But cats seem to be more often referred to as cute.
Veterinarian
Going to the vet seems to be a much bigger issue with dogs as with cats according to this diagram.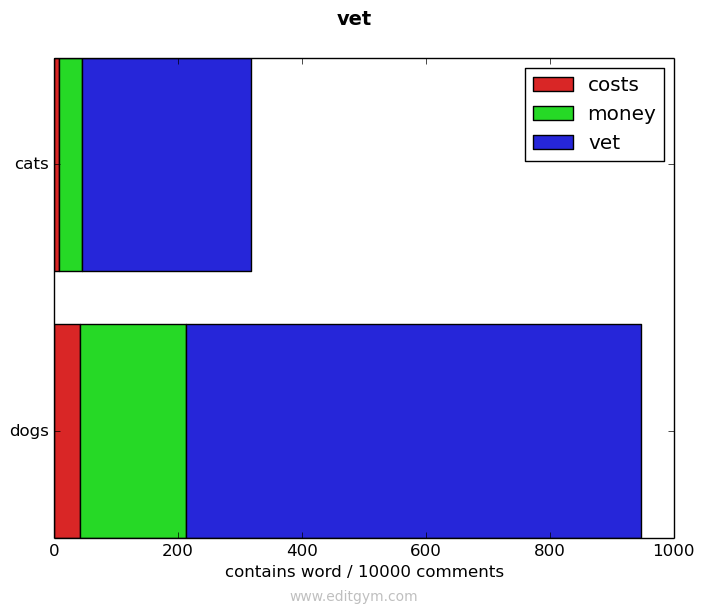 Cursing and Happiness
The dog owners lead in both these categories. One could conclude that dog owners are more extroverted, i.e. open in expressing their feelings, than cat owners are.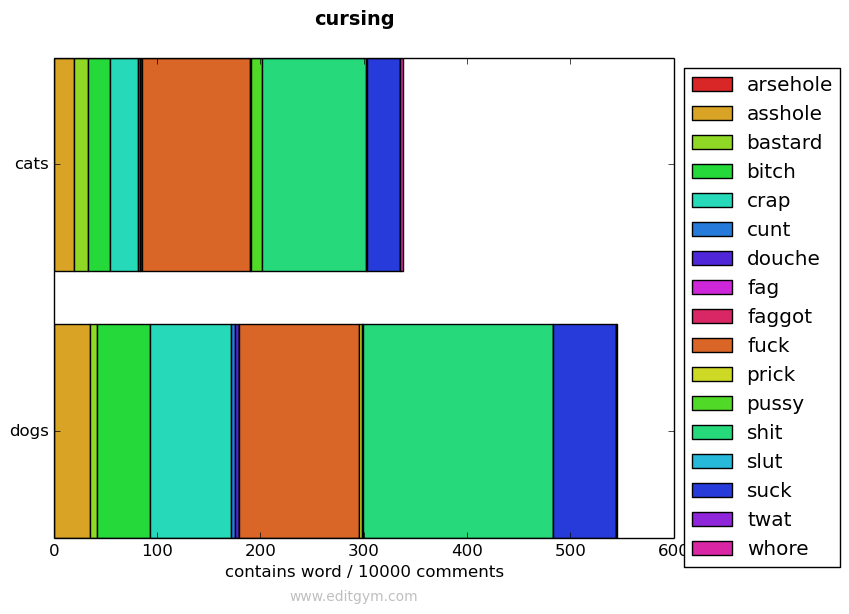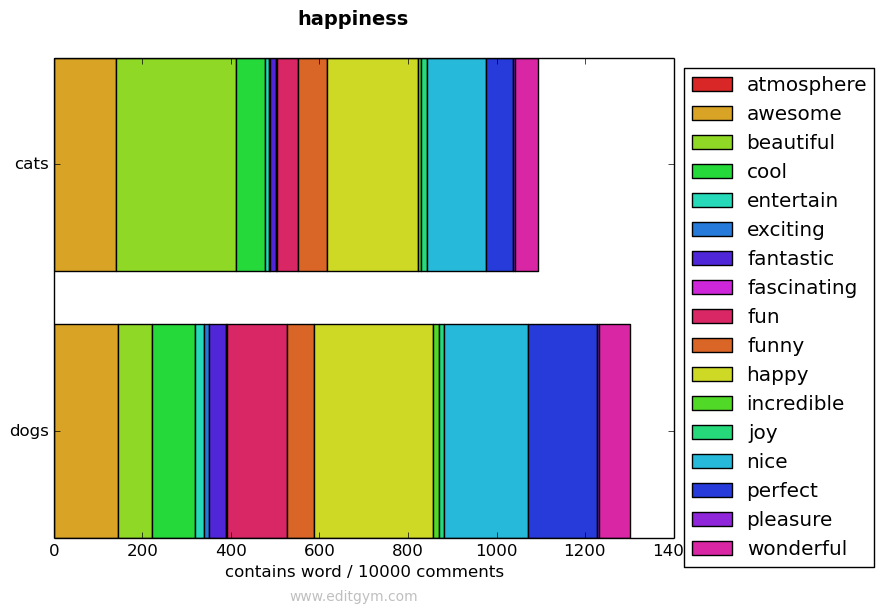 Mutual mentions
Finally we look at how often the two communities mention each others animals.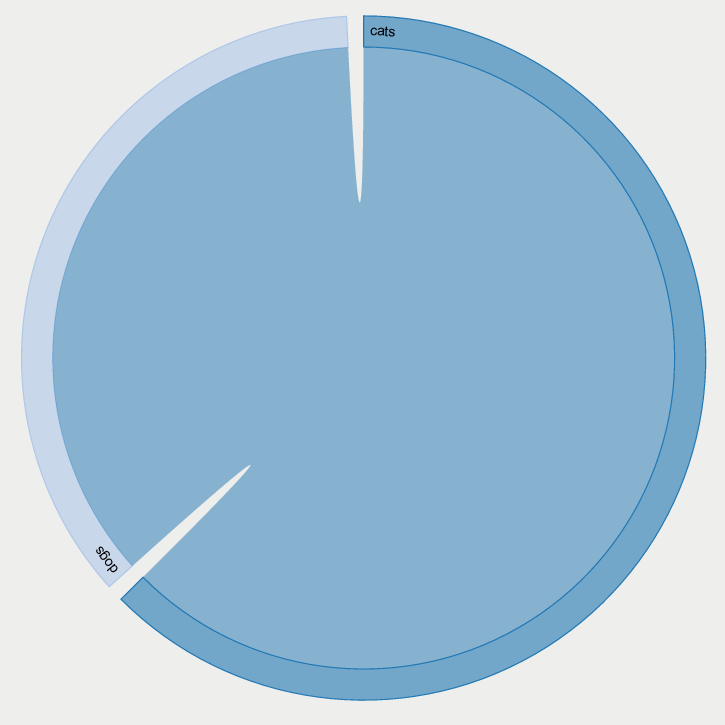 (Click here for the interactive version and an explanation for this diagram type.)
With only two communities to compare, this graph is quite simple. But one can see that the /r/dogs talks more about cats as it happens the other way around.
That's it. If you want to you can download the raw data all these diagrams are based on.