Science subreddits and their choice of words
Randall Munroe sorted the sciences nicely by purity. Let's see what sequence the application of other metrics, like usage amount of specific words in the respective subreddits, yields.
About 434k randomly chosen comments to about 34k submissions from 2013-08 to 2014-07 on /r/biology, /r/chemistry, /r/compsci, /r/engineering, /r/geology, /r/math, /r/medicine, /r/physics, /r/psychology and /r/sociology were collected and analysed for frequency of specific words and phrases.
Yes, it's more like a STEM collection, but since this is merely meant for entertaining, I guess this should not be a huge problem.
Chaos
Physicists talk most about chaos. Perhaps something quantum related, while the mathematicians maybe refer to their notes and not the theory? ;-)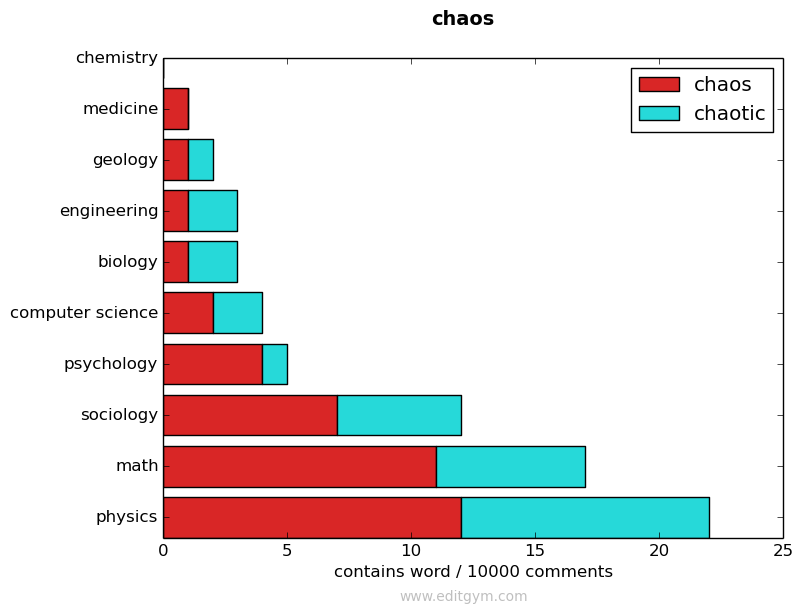 Campus stuff
/r/sociology talks most about college related things, while /r/psychology does this quite seldom.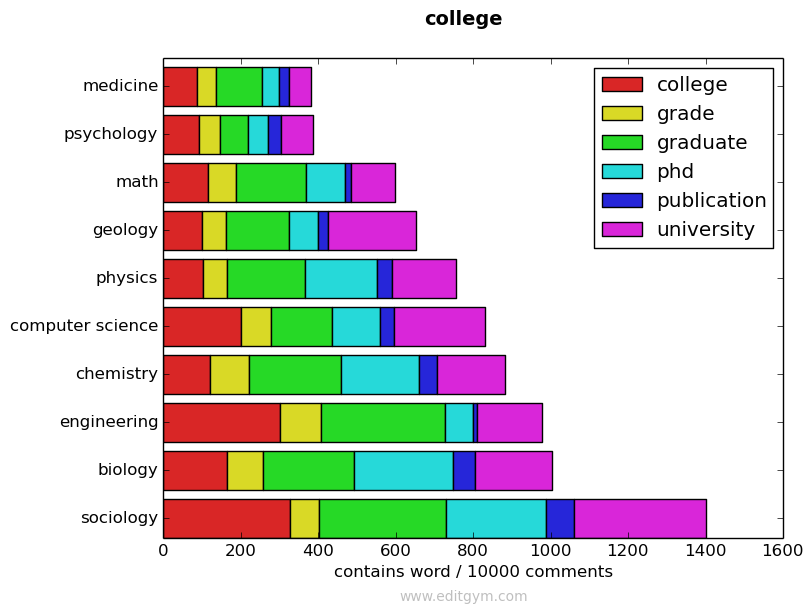 Use of profanity and words with negative connotations
Instead they use many swear words, while the math people are very civilized.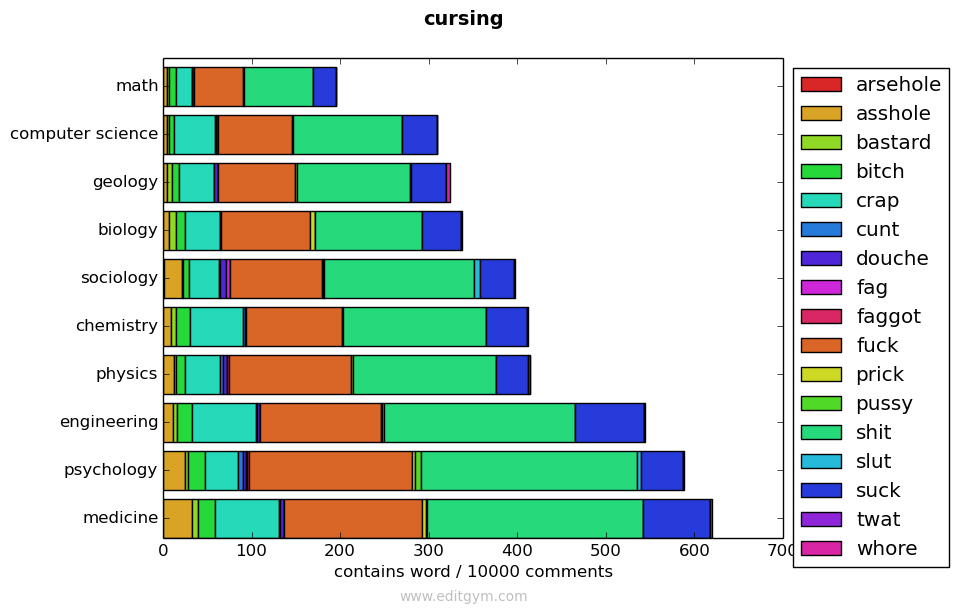 Evidence
Math, Physics and psychology lead this category.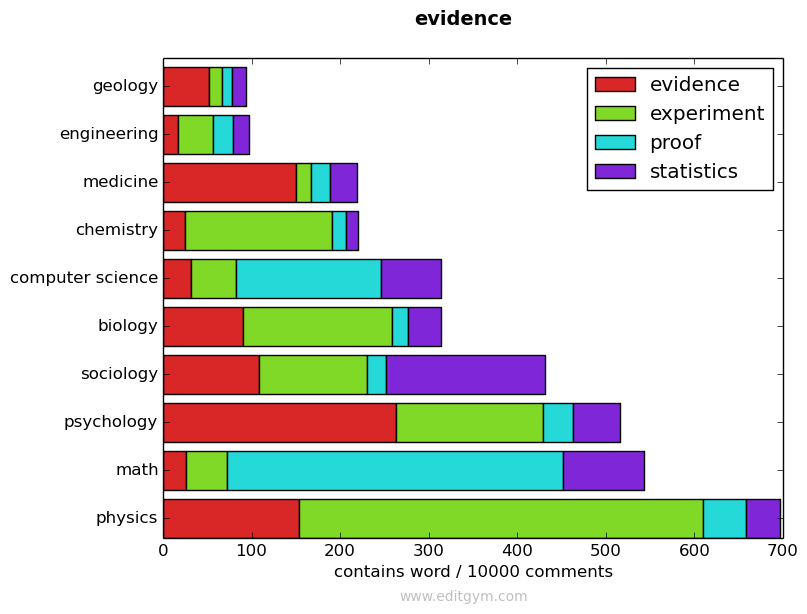 Feeling
Psychology and sociology lead quite unsurprisingly in mentioning feelings.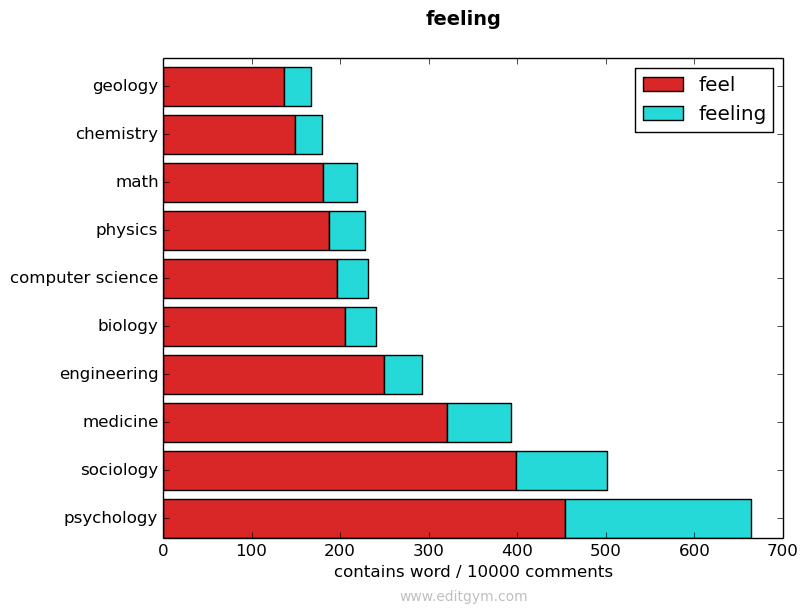 Happiness
But astonishingly psychology is next to last when it comes to express positive feelings directly.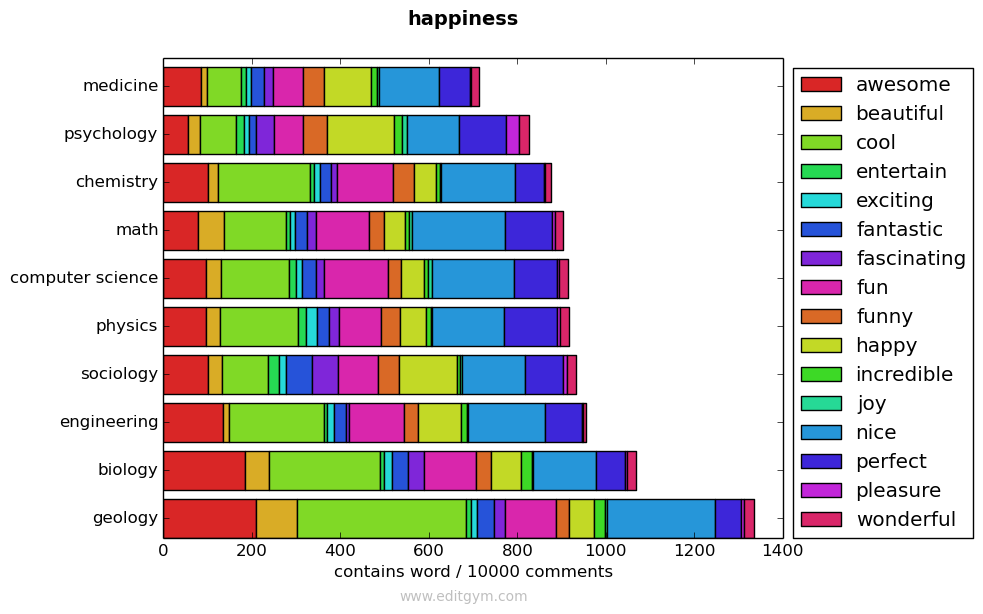 Intuition
Math seems to be the most intuitive science, or at least this word is used there the most.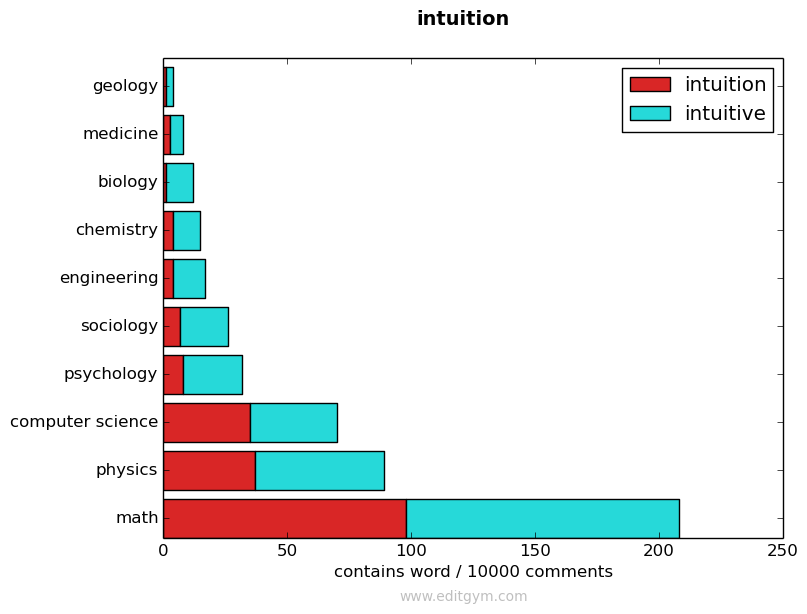 Drugs
For sure psychologists use them solely for their research.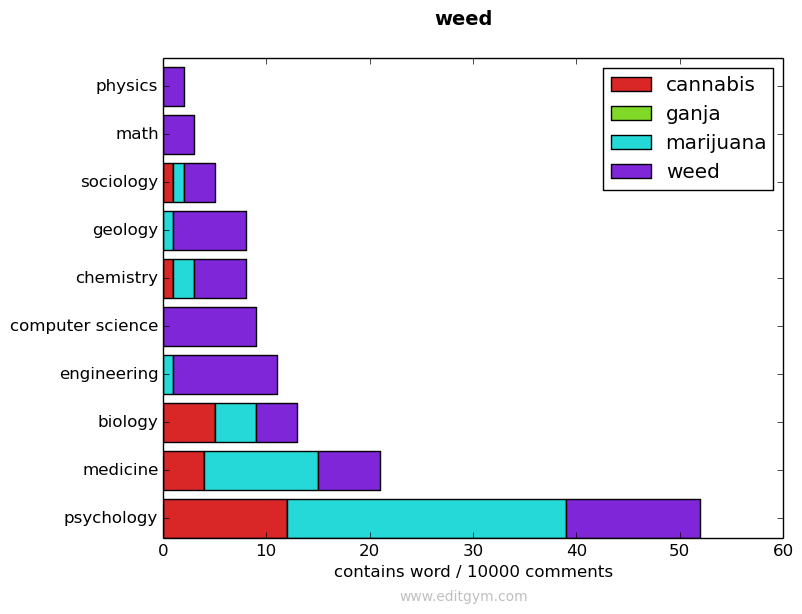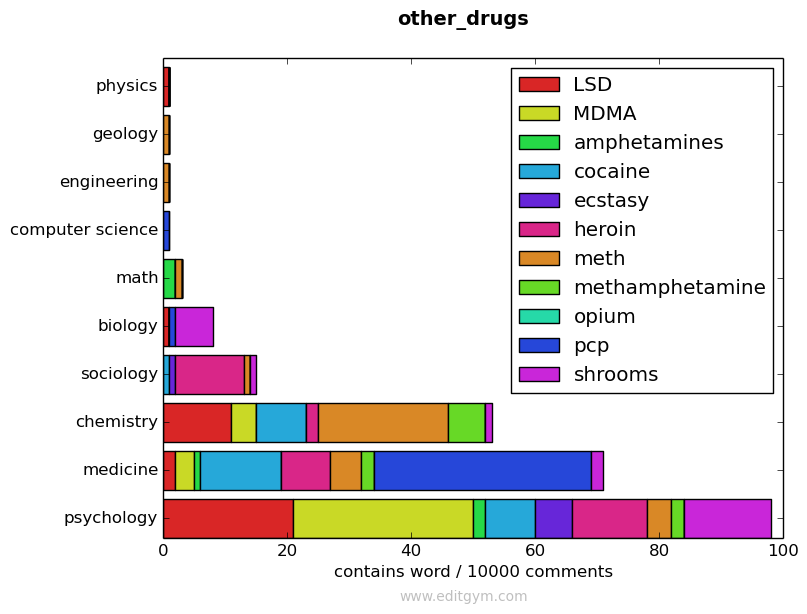 And we now know why geologists are so happy. ;-)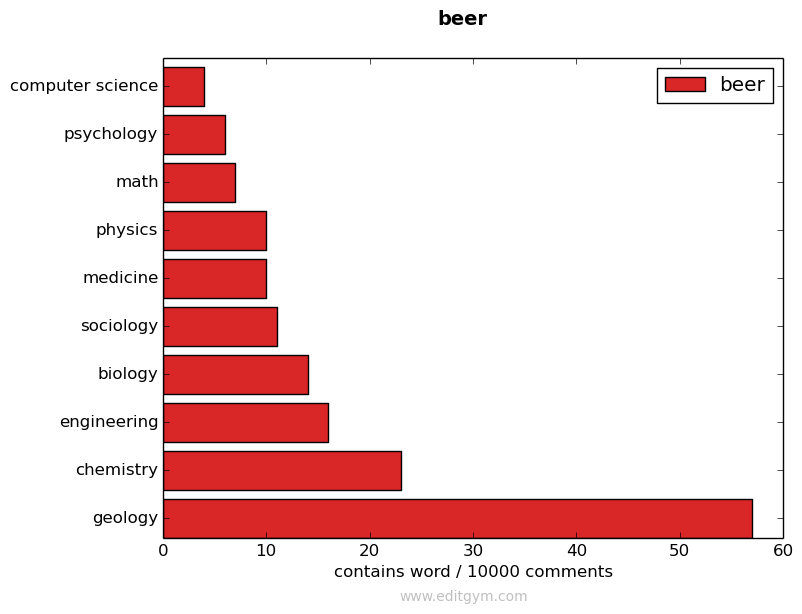 Mutual mentions
Here the trend is roughly clear. The more foundational a science is, the more often it is mentioned by others. Math > Physics > Chemistry > Biology > Psychology > Sociology. Especially Math stands out.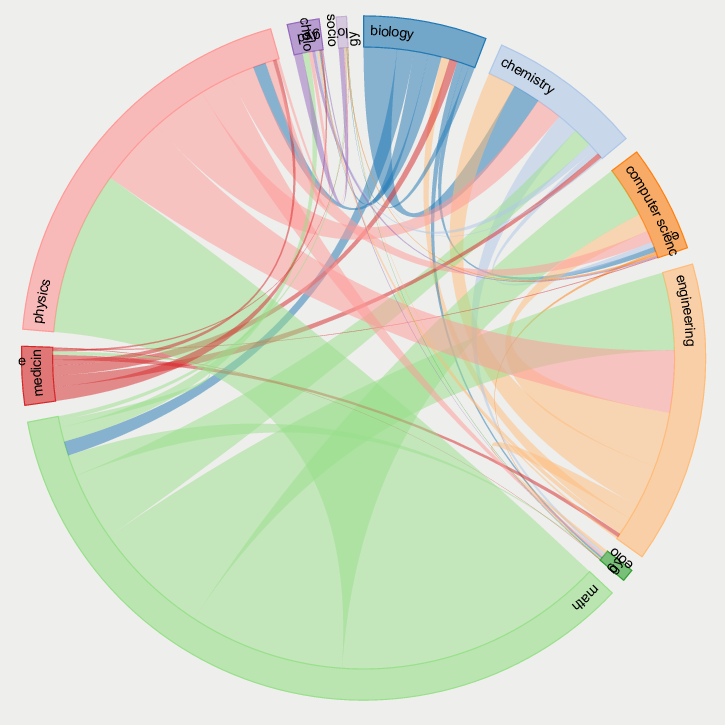 (Click here for the interactive version and an explanation for this diagram type.)
That's it. If you want to you can download the raw data all these diagrams are based on.