Tv series subreddits and their choice of words
Screenwriter have a hard job putting the right words in the mouths of their protagonist. This article investigates what words the fans of tv series prefer to use.
About 542k randomly chosen comments to about 23k submissions from 2013-08 to 2014-07 on /r/scrubs, /r/breakingbad, /r/gameofthrones, /r/thewalkingdead, /r/supernatural, /r/bigbangtheory, /r/himym and /r/thesimpsons were collected and analysed for frequency of specific words and phrases.
Story
A great story is quite important for the success of a tv series. Let's see how often the fans talk about this aspect. "How i met your mother" is the undisputed winner in this category.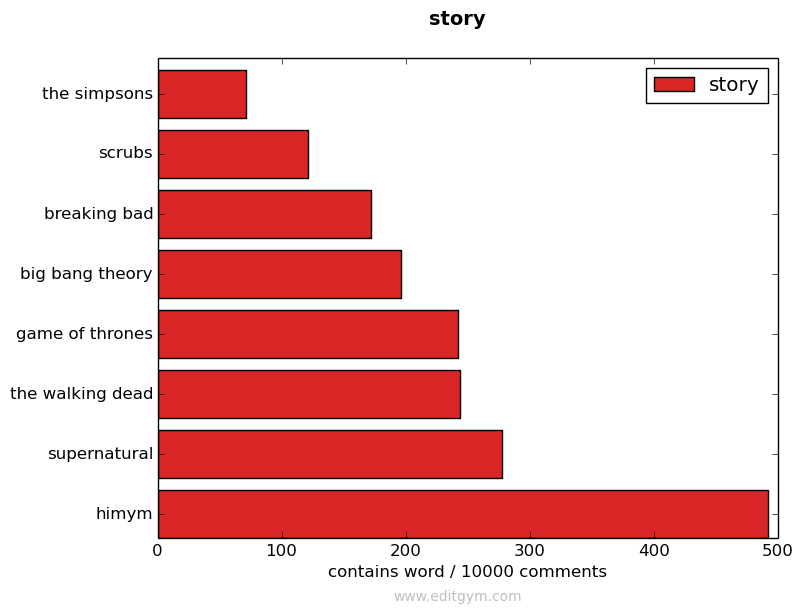 Joke
When it comes to humor, the big bang theory is the leader.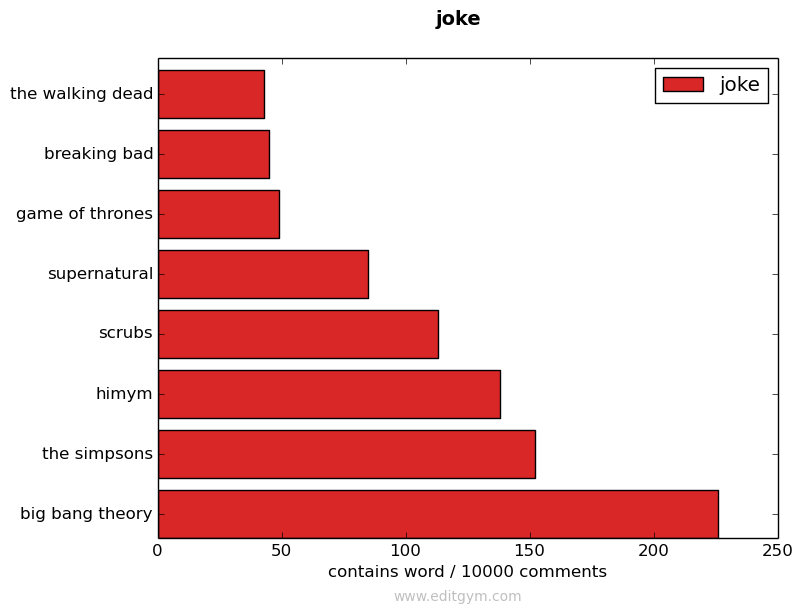 Action
Action however is most discussed by the breaking bad community.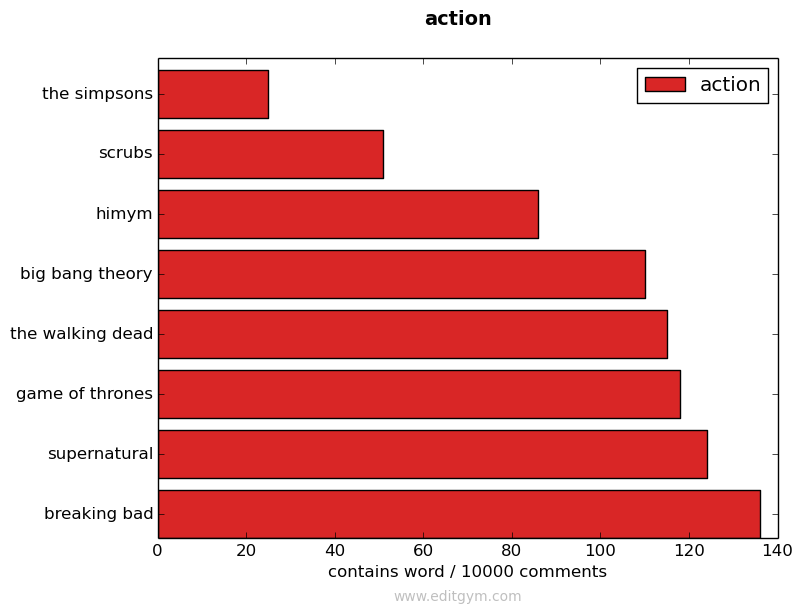 Cursing
The breaking bad fans also use the most swear words of all.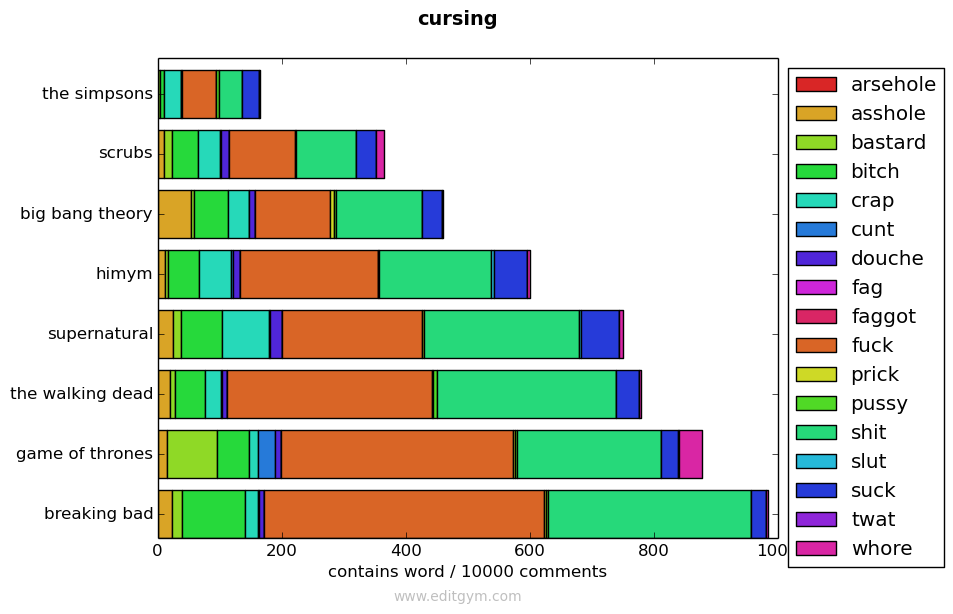 Happiness
The himym watchers express the fun they are having more than everybody else.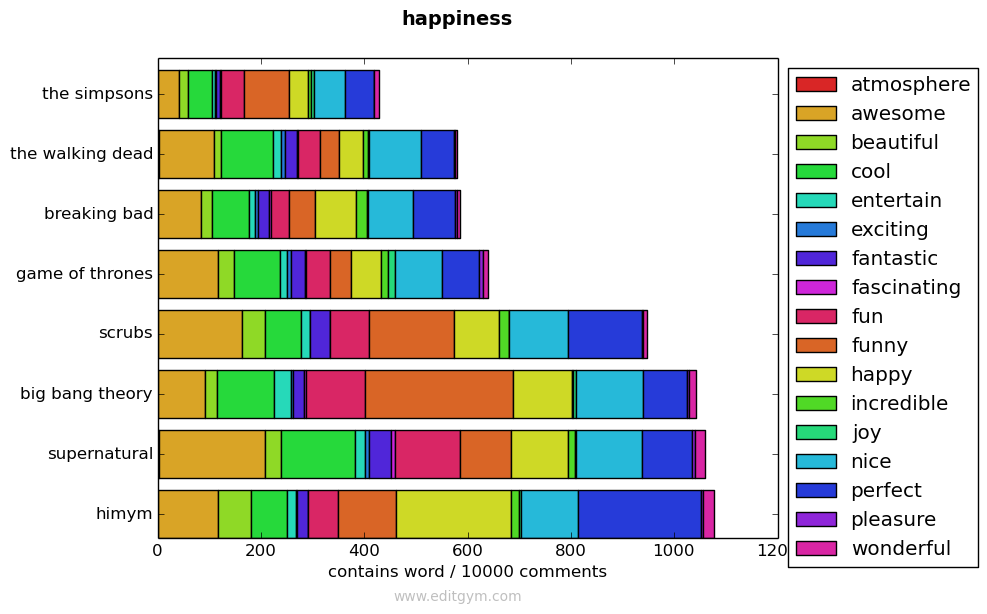 Mutual mentions
Finally we look at how often the communities mention each others series.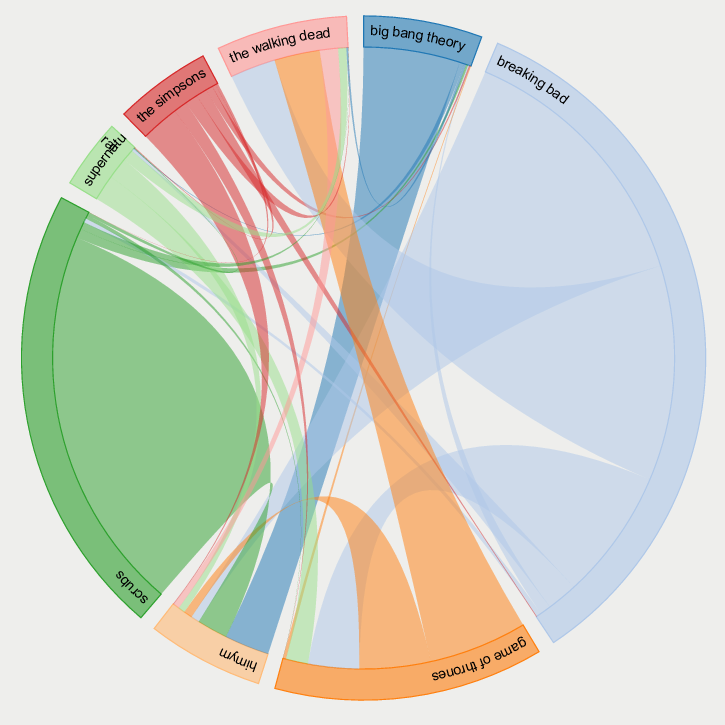 (Click here for the interactive version and an explanation for this diagram type.)
There are quite strong connection between TBBT and HIMYM in both directions. The same goes for 'the walking dead' and 'game of thrones'. Overall everybody talks somewhat about 'breaking bad' but not about 'supernatural'.
That's it. If you want to you can download the raw data all these diagrams are based on.